The United States Law Enforcement Team apprehended a New Yorker suspected of being the owner of Pompompurin, a well-known hacker site.
The defendant was charged with one count of solicitation to sell unlawful access devices.
Pompompurin is a well-known contributor to the cybercriminal underworld, where he breaches firms and sells or leaks stolen data via forums and social media. He was also a prominent member of the cybercrime site RaidForums.
It is believed that during the arrest the defendant revealed that he's the owner of Pompompurin and supplied his true identity "Connor Brian Fitzpatrick".
FBI Special Agent John Longmire stated that "When I arrested the defendant on March 15, 2023, he stated to me in substance and in part that: a) his name was Conor Brian FitzPatrick; b) he used the alias "pompourin," and c) he was the owner and administrator of "BreachForums,"
According to Bloomberg, FitzPatrick was freed on $300,000 bail on Thursday and will have his first court hearing in the Eastern District of Virginia on March 24.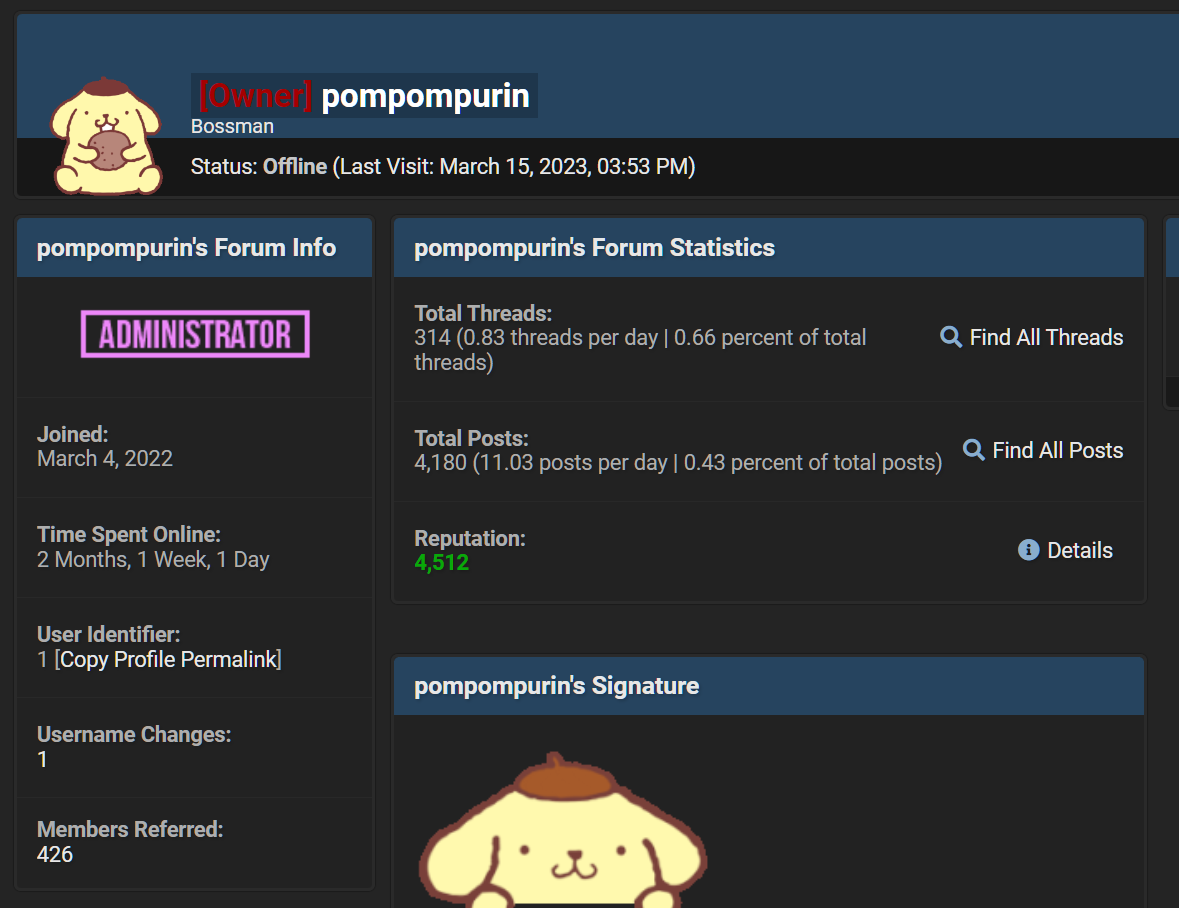 Although the alleged owner of BreachForums is away, a forum administrator stated that the site will continue to operate in its existing manner.